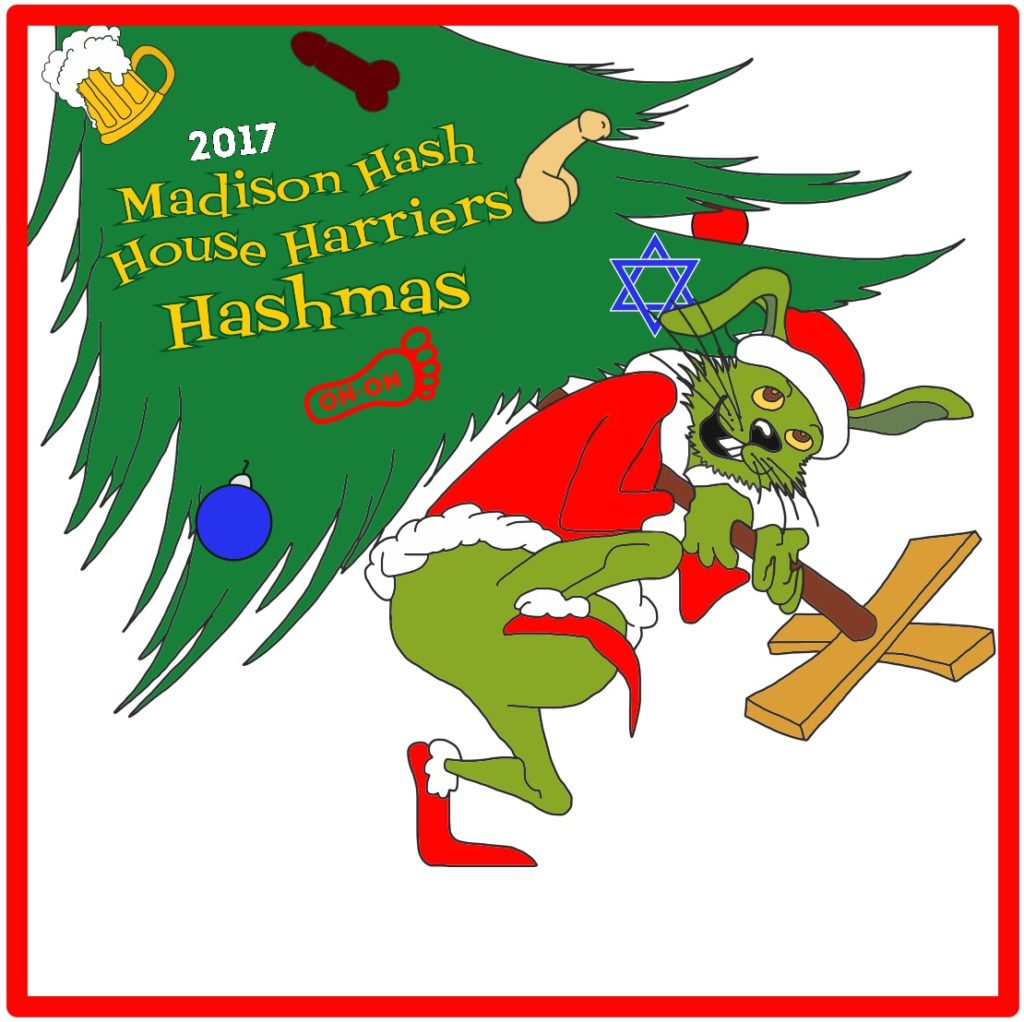 When: December 16, 2017 (after the Finnish Five)
Where: Paging Dr. Rotten BoneHer's Clubhouse (409 West Johnson St)
Hash Cash: $10
Bring: A gift, a dish, and some holiday cheer beer!
What you get:
Beer! OTC will keep the home brew tradition going and have some of his delicious home brew on tap. I will also have a keg and some (prolly crappy) wine.
Food! Hashmas will continue to be pot-luck style. There is a full kitchen in the clubhouse if you need to use it.
Gifts! Bring a gift to give and a gift you shall receive in return! Might be a floppy dildo, might be a used gym sock.
Rules:
If you ruin things, you owe $250. I'll find you, and I'll take your money.
If you bring glitter you owe my apartment $250 and me $250.
I don't have crash space. You're downtown. Uber. Bike. Bus. Call a ride. There's like 5 hotels within 5 blocks. Find another Hasher to shack up with. Just don't drive.