Red Dress Run 2017
OTC's Hashcap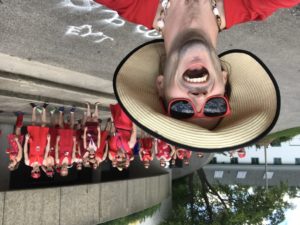 We must give thanks to our visitors! They gave us money. What idiots, they actually came all this way for shitty beer. However, they did prove themselves truly disgraceful and we thank them for that. The majority of nudity and lewd behavior I have heard was contributed by those wanks. All we offered was a scummy, skeeter-infested lake trail and pub crawl on Friday, a wretched dress run around pubic areas on Saturday, and a hangover hash on Sunday that gave most hashers poison ivy or herpes, probably both. Allow me to expand on these events.
July 1st weekend has passed in a blur. The hares have cum and gone. The beer is all drank. The bodies of fallen hashers have been dealt with (you'll have to ask Jack how). All that remains on trail is glitter, bits of discarded red dresses, random googly eyes, and a remarkable number of phalluses and debauched dolls left at nearby playgrounds. Although, even more wet phalluses ended up in Just Suellen's purse.
From what I can recall of the weekend, it was splendiferously appalling! If only because I drank and glutted myself on the crazy antics you heathens carried out in the city of Madison. It would seem that there were no actual dead bodies or broken bones or heat stroke, or rather no evidence found yet. As your hare, I embraced with a full hard-on the duty of setting 3 days of trail for the terrible lot of you. Though the full blame of this tragedy cannot all rest on me.
I attribute all woe-some calamity to the misfits I suckered into being our co-hares. To the slimy git Kwusty the Fwown and her tasty attempt to poison us, the vomitous Trapper Pussy MD for services of bouncing us into a heady disco fusion, the slyly oozing Dr Rotten Boner for the colorful patches (I do not think she planned for orange), the herniaful Shafted and his longest back-checks ever measured using his dick (he'll lie and say it was just one length), the cuntilicious Dribbles-In for short-cutting the shit out of trail as he lead the turkeys to the wrong beer checks, the morosely vapid My Lil Pony and his hashpitality we all are glad we don't possess, and the ever crotchety smelly cock Hardigan SweatHer because he gave me poison ivy. All had contributed in more ways than countable with their furious diarrheal fervor.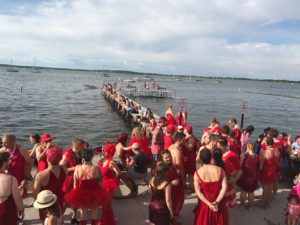 There were other foul fiends with their wondrously dark skills added to the shit pie. Praise be given to Ah Shit for not wrecking the beer-mobile despite his best efforts, the mucous-covered Pecker Mâché for his single-minded diligence at tying up water balloons, the wickedly corrupt Pussy WillHo because she didn't just give all the habadash away, the vaporous shithead Whack-a-macaque for his artistic disability (he loves playing with dolls), and your magnificent head-asshole Co-Co just because he's also an ass-headhole.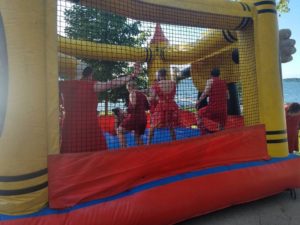 Lest we forget the better half-mind that contributed a heap of shit to this catastrophe, the scrumptiously crunchy, heathen-blooded, day old cheese vomit stenched vixen with voracious vitality, Michelle Vick for all her hard work and support and a lot of tears that were contributed to the hash.
We raised $700 after expenses and will be donating $400 to DAIS – Domestic Abuse Intervention Services. The rest will be contributed to the hash fund for supporting future events and group expenses.
All pictures can be viewed and uploaded on Flicker via the group account. Shoot an email to madjestic_stallion@yahoo.com if you don't already have the account info.